Phenological phases
Evergreen oak (Quercus ilex L.)
---
---
Leaf appearance
Leaves have flushed from the buds and have unfolded, leaf blade is fully visible and the leaf base is visible. The leaf colour is light-green or grey-green at this stage. The leaves can still be small at this stage.
Leaf unfolding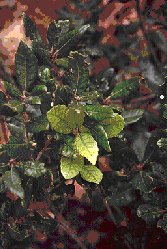 Photo: Alberto Cozzi
---
---
Flowering in evergreen oak
The flowers of male (staminate) inflorescence (hanging catkins) are open and begin to release yellow pollen. (On windy days the release of pollen is visible).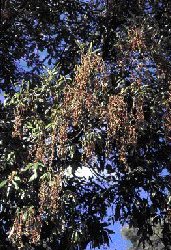 Photo: Alberto Cozzi
---
---